Can I track the performance of my Upsell Funnels?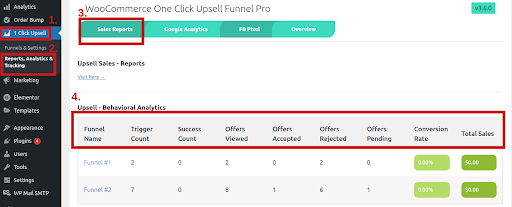 Yes, we have an Upsell Sales by Funnel – Stats option which shows Individual Funnel Performance metrics such as: 
Trigger Count

Success Count
Offers Viewed
Offers Accepted
Offers Rejected
Offers Pending
Conversion Rate
Total Sales. 
With the help of these metrics, you can easily figure out how your Upsell funnels are performing and make changes accordingly.